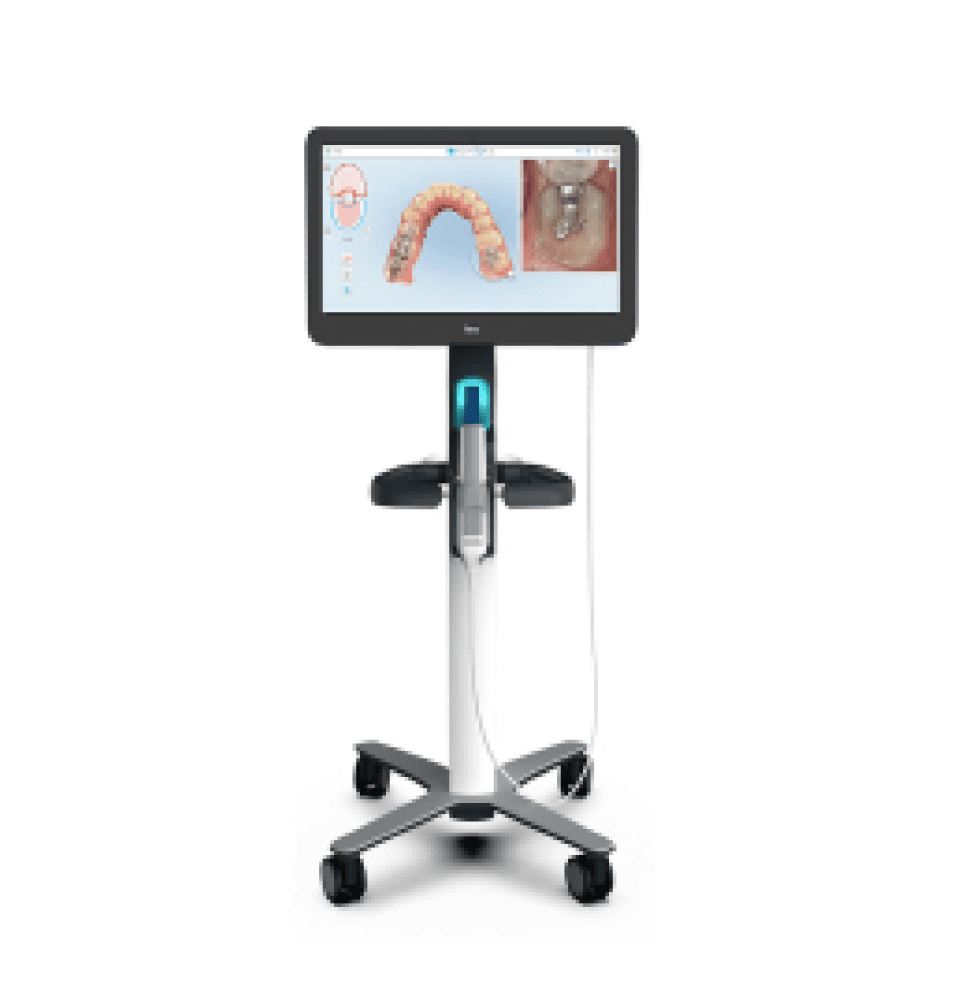 iTero Scanner
The iTero Digital Scanner is used to take 3-D digital images (impressions) of each Invisalign patient, allowing us to permanently retire that uncomfortable, gooey, putty material that is typically used. At the same time, it provides more precise information for better fitting appliances and enables shorter appointment times. Using the Invisalign Outcome Simulator, a chairside application that Dr. Jarvis uses to help patients visualize how their teeth may look at the end of their Invisalign treatment, our team can show your simulated outcome in less than 10 minutes.
Here's how it works: With a scanning wand, we're able to take hundreds of photos of a patient's teeth. These photos are then displayed on our computer within minutes, providing 3D imaging of the mouth from any angle. The use of the scanner helps provide a clear image that results in appliances that are fitted with precision and accuracy.
And the final result? Faster turnaround time, comfortability, accuracy, and perfectly fitted aligners. Digital impressions are less time-consuming, safe, and comfortable. So the next time you hear the word "impressions,"- don't worry! Contact us today for a free consultation. We're happy to answer all questions and determine whether Invisalign is the right option for you or your child!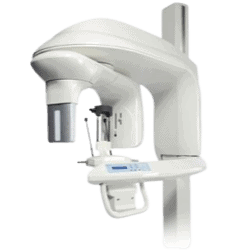 CBCT Scanner
Cone Beam Computed Tomography (CBCT) provides 3D imaging that is superior to standard X-rays or pictures. CBCT employs a cone-shaped beam that moves around the patient while taking images. These images are utilized to create three-dimensional images of the patient's teeth, jaw, nerve pathways, and soft tissues.
One of the most significant benefits of this tool is the volume of information it delivers. The more we know about your dental health and structure, the more we can tailor our treatment to you. We can better analyze your orthodontic needs and build a personalized treatment plan using this cutting-edge equipment.
With minimum discomfort, this technology can create incredibly precise 3D renderings of your mouth. Furthermore, no preparation is required, so your visit to our office will be relaxing and stress-free. Overall, the CBCT scanner is a painless, non-invasive technology that assists us in determining how to best suit your orthodontic needs.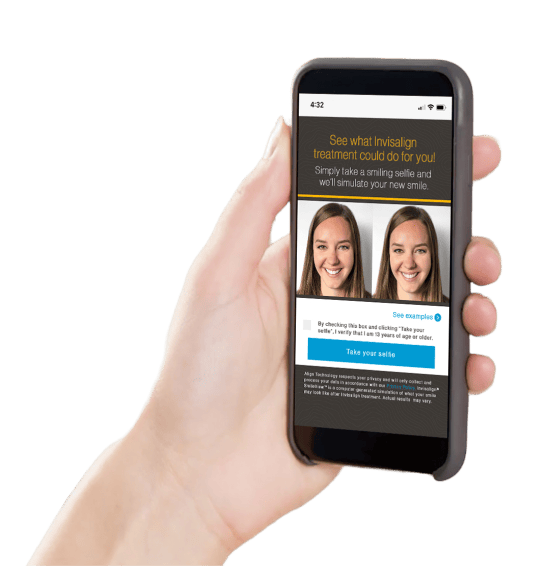 Invisalign Smile Simulator
Dr. Jarvis uses a Smile Outcome Simulator, which works with our iTero scanner, to provide patients with an idea of what their teeth will look like at the end of the treatment. The Outcome Simulator is a chairside tool that provides you with a side-by-side of your current smile and your smile after treatment. It can also show you the movements it will make between now and the end result. If needed, Dr. Jarvis can even make adjustments to the simulation in real time. Zoom in and out with the advanced technology and look at your smile from all angles before deciding if Invisalign is right for you.