About Invisalign
What Is Invisalign?
Jacob Jarvis Orthodontics is pleased to provide Invisalign, a nearly undetectable way to correct misaligned teeth. It is a new technique that employs custom-made transparent and smooth plastic aligners to gently reposition your teeth over time with minimum pain or disruption to your lifestyle. Aligners are custom-made to fit the patient's teeth and are worn for two weeks at a time before switching to the next set in the treatment plan, per the recommendation of Dr. Jarvis.
With Invisalign, teeth are progressively moved over the course of many months until they are in their proper place. Through gradual, gentle pressure applied by the aligners, teeth are gradually shifted into place. You should wear the aligners for at least 20–22 hours per day during this time, taking them out only to eat, drink (other than water), brush, and floss their teeth. Every two weeks, you'll advance to the next aligner in the series to complete the gradual shifting of your teeth. Dr. Jarvis can keep an eye on progress and make modifications as needed. However, unlike traditional braces, they don't require as many visits to the orthodontist.
Free consultations are available to anyone in Boise, ID, who is considering Invisalign to determine if the treatment is right for them.
Why Choose An Orthodontist For Your Invisalign Treatment?
It seems that there are many options for straightening teeth these days, and there's no question that Invisalign is a front-runner. You can enjoy virtually invisible teeth-straightening while continuing to eat the foods you enjoy, brush and floss your teeth normally for better oral health and minimize office visits. The choice is clear!
However, you might wonder why it's necessary to see an orthodontist for your Invisalign treatment. Here are the top reasons why only an orthodontist should treat you or your teen:
You Only Want to Do This Once. Do It Right.
Everyone knows an orthodontist's goals are straight teeth and a healthy bite. We ensure that the teeth, upper and lower jaws, gums, and facial muscles are positioned so that you can bite, chew and speak well. Without taking these components into consideration, problems can arise, such as issues with the jaw joint (TMJ), headaches, excessive wearing or chipping of the teeth, premature tooth loss, and gum problems.
Orthodontists Identify the Cause of the Problem and Then Solve It.
You may see crooked or gapped teeth. We see the cause of the problem. Orthodontists use their education, experience, and expertise to delve deep to discover the root of the issue and solve it in a way that is healthy and sustainable– for an attractive smile and a lasting result.
Orthodontics Goes Beyond Your Teeth.
Orthodontists study facial esthetics and understand how tooth movement can change your facial profile, smile line, and general appearance. We understand how it relates to the face and future growth changes and take a holistic, comprehensive approach to your treatment so that your overall appearance is considered along with your smile.
Orthodontists Are Specialists.
After our dental school education, orthodontists devote an additional 2-3 years to the study of only orthodontics. We practice orthodontics exclusively. We focus our continuing education on orthodontics and see hundreds of patients per month. We are uniquely positioned to use our knowledge and skills to help you get the best possible result.
Contact us today for a free consultation. Dr. Jacob Jarvis is happy to answer all questions and determine whether Invisalign is the right option for you or your child! Call us today at any of our four convenient locations: East Boise, Eagle, Parkcenter, or Meridian, ID.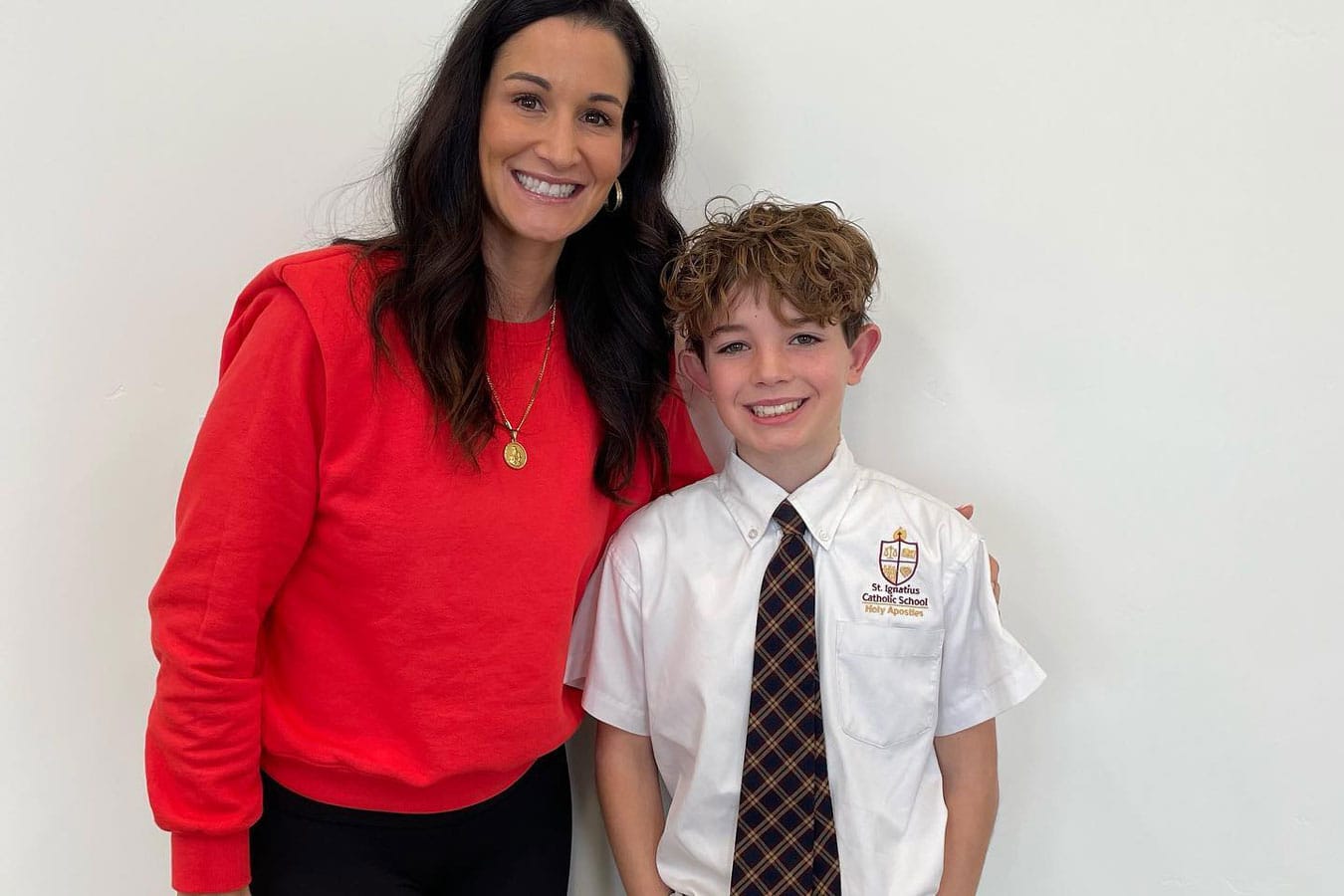 Invisalign For Kids
Is My Child A Candidate For Invisalign First?
As a child grows, their smile grows with them, and even with baby teeth, it may be the perfect time for children ages 6 to 10 to start orthodontic treatment. This is known as Phase 1 treatment. Invisalign First clear aligner treatment is designed for predictable results and a positive experience while addressing the unique needs of growing children.
A consultation with our team is the best approach to finding out if your child is a candidate for Invisalign in Boise, ID. We will be able to examine your child's x-rays and oral health, as well as chat with them about their dental habits to evaluate whether Invisalign is a good fit for them.
Whether Invisalign is a suitable choice for your child depends heavily on how well they take care of their teeth and gums. When undergoing Invisalign treatment, the patient must take full responsibility for following all specified treatment instructions. In addition to wearing the aligners for the recommended 22 hours each day, your child is responsible for keeping the aligners and their teeth clean and healthy. With Invisalign, there is an adjustment period, and your child may be tempted to remove the aligners more often than recommended. However, they must learn to be accountable enough to wear them consistently and become used to the treatment.
It's also likely that conventional braces may be more effective than Invisalign for children with more severe orthodontic difficulties. However, Dr. Jarvis and our team can work with you and your child to find the best solution for their unique situation. If you are interested in a free consultation at Jacob Jarvis Orthodontics, please contact us right away.
5 Things Parents Should Know About Invisalign For Kids
#1: Less Risk For Cavities
With Invisalign First, children can remove the aligners for brushing and flossing, making it easier to keep their teeth clean and healthy. With braces, it can be difficult to adjust to the new tools and new methods for brushing. That's why Invisalign can be beneficial for children in putting them at less risk for cavities.
#2: It's Convenient
Invisalign is also very convenient for children and adults alike. It's hard enough to get your children to eat without having to remove some of their favorite snacks. With Invisalign, they're completely removable, so your child can take them out to eat and drink their favorite foods. Plus, they only have to wear them for 20 to 22 hours per day, so they have a little bit of wiggle room if they want to take the appliance out for sports or other activities.
#3: Just As Effective as Braces
With all of these advantages, you would think you're losing some of the effectiveness–but you're not. Invisalign First is just as effective as braces at correcting an array of orthodontic issues.
#4: Aligners Can Get Lost
One thing to keep in mind about Invisalign is that because it is removable, it's possible to lose them. It's important to teach your children to put them in a safe place in a container when they are not using them and ensure they are responsible with them. However, if they do lose their aligners, you can replace them at a discounted price.
#5: They're Great for Athletes
For children that are involved in sports, braces may be a concern for increasing the likelihood of mouth injuries. However, Invisalign is much smoother and less likely to cause injury if your child chooses to wear their aligners while they are playing. Or, they can remove them and use a mouthguard instead, which is very reassuring for most kids and parents.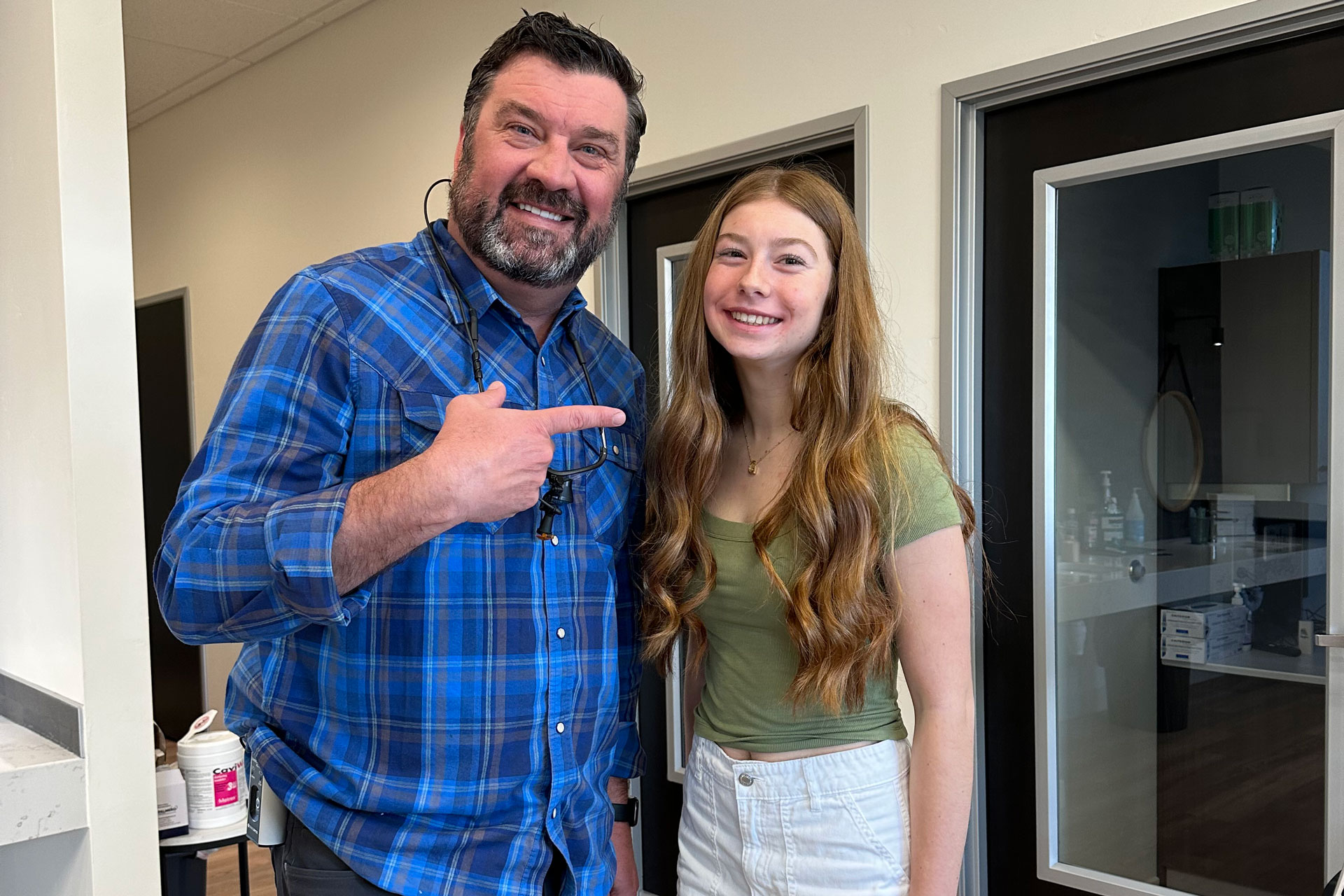 Invisalign For Teens
Many parents know about Invisalign, the virtually invisible way to straighten teeth without metal braces. But what makes Invisalign Teen different?
In short, rather than wires and brackets, Invisalign Teen uses a series of clear, removable aligners that have been custom-made for your teen's teeth, a result of the precise images we take with the iTero Digital Scanner. Your teen simply wears these aligners over their teeth and changes them out for a new set of aligners periodically—most often every two weeks. Little by little, your teen's teeth gradually shift into place.
Here are the top 5 things we think that parents should know about treatment with the Invisalign Teen system.
1. Invisalign Teen Can be as Effective As Traditional Braces
When worn according to the customized plan I set in place, Invisalign Teen can be as effective as traditional braces. In fact, the chances are very high that your teen will be a candidate for Invisalign as it can treat many of the common issues we see.
2. There Are Practical Advantages To Life With Invisalign Teen
With Invisalign, the aligners are removable, so your teen can play sports, and musical instruments and eat their favorite foods without the worry that braces will get in the way. Plus, it's much easier to brush and floss normally to maintain proper oral hygiene.
3. An Invisible Solution Can Boost Confidence
Research shows that parents underestimate the extent to which teens feel self-conscious about their smile—and their appearance in general. Wearing braces can often make this lack of confidence even worse. Invisalign Teen removes a potential source of anxiety, giving them more confidence during what can be a challenging time in their lives.
4. Your Teen Has To Wear The Aligners Most Of The Day
Invisalign Teen is most effective when worn 20 to 22 hours per day and changed approximately every two weeks. In fact, Invisalign Teen aligners have blue indicators that fade over time when used as directed so I can track compliance.
5. You'll Spend Less Time In Our Office
Invisalign Teen often requires less time with your orthodontist than traditional braces do. There are no adjustments to make, no brackets to re-glue, and no broken wires to fix. After the initial appointment, follow-up appointments are usually scheduled every four to six weeks.
At Jacob Jarvis Orthodontics, we strive to provide treatment that's effective, yet also comfortable, by incorporating the latest innovative technology into the practice of orthodontics. Not only does this help boost your teen's confidence, but it also helps to make their treatment experience more comfortable and enjoyable.
We utilize a state-of-the-art, iTero digital scanner, which is used to take 3D impressions of each patient. Using the scanner that is directly linked with the Invisalign system, allows us to use aligners to create a perfect smile. Once the patient is scanned, their images are sent directly to our Invisalign software. Your teen can even see the outcome of their treatment ahead of time!
Contact us today for a free consultation. We're happy to answer all questions and determine whether Invisalign is the right option for you or your teen!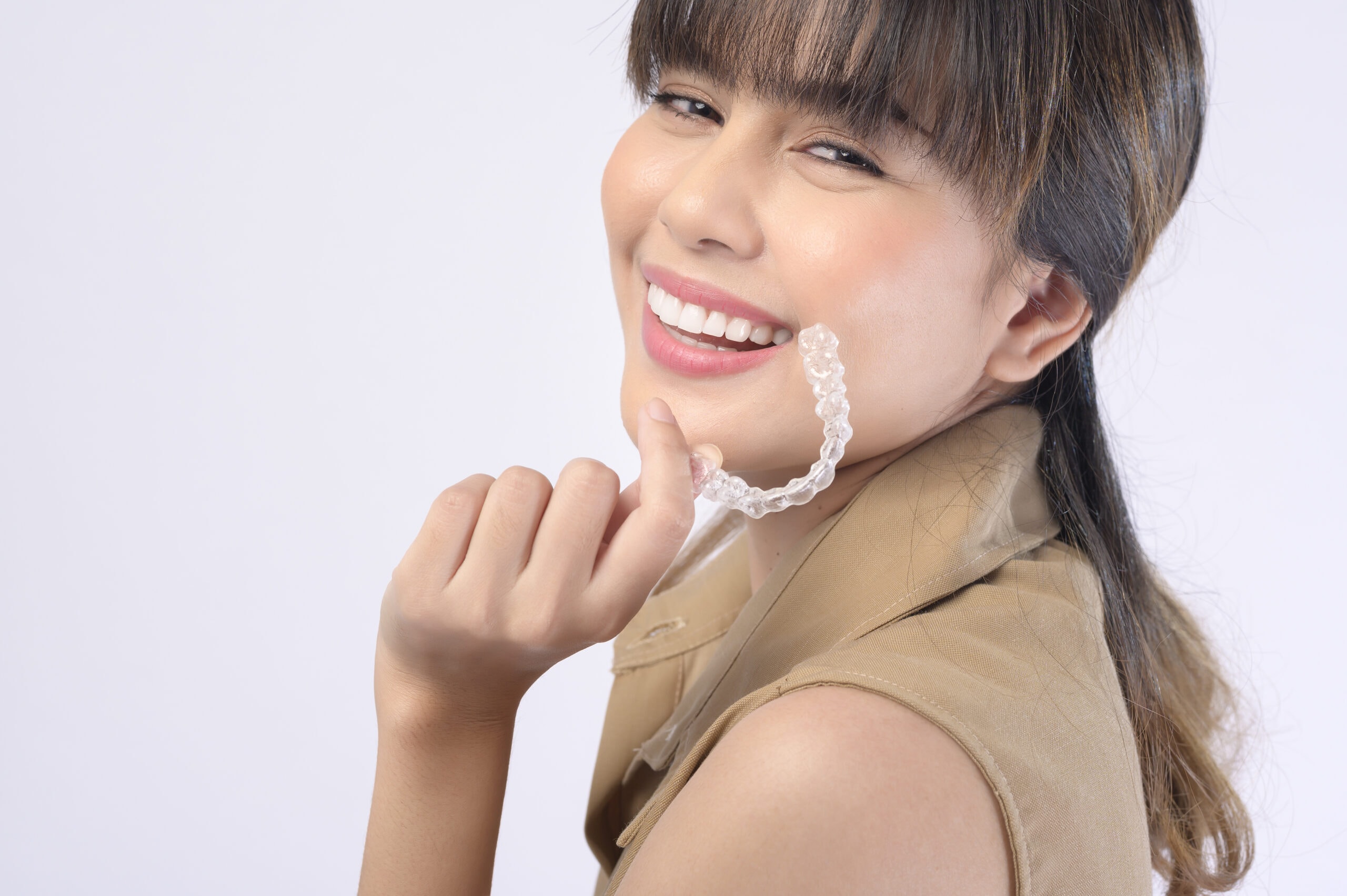 Invisalign For Adults
Invisalign For Adults: The Flexible Treatment For Your Smile
At Jacob Jarvis Orthodontics, we work hard to give our clients an outstanding Invisalign experience. During your Invisalign consultation, Dr. Jarvis is going to assess your unique needs and present you with the Invisalign treatment plan that best addresses those needs. To make your custom aligners, he will also take X-rays and 3D images of your teeth. He'll also be delighted to answer any questions you have about the Invisalign system, as well as explain how it works, go through what to expect during treatment, and more.
In addition, he'll talk about how Invisalign may work with your schedule and how to keep your aligners clean and healthy. Your Invisalign appointment will conclude with a detailed, individualized treatment plan explaining the steps that will be performed to achieve your ideal smile.
At Jacob Jarvis Orthodontics, we're dedicated to giving each patient the individualized attention they need when they undergo Invisalign treatment. We make it simple and comfortable for our patients to undergo Invisalign treatment in Boise, ID.
Key Benefits Of Invisalign As An Adult
Invisalign in Boise, ID, is a popular choice among adults seeking an alternative to metal braces. With so many advantages, it's no wonder that this breakthrough orthodontic treatment is becoming more common among adults.
Discreet – Discretion is a major benefit of Invisalign treatment. With the transparent aligners, no one will be able to tell that you're undergoing orthodontic treatment.
Comfort – To straighten your teeth, Invisalign employs a series of clear, removable, and almost invisible plastic aligners rather than metal brackets and wires.
Easy Maintenance – Invisalign aligners may be taken out to clean around your teeth as you would normally. Keeping up with regular dental care and taking good care of your teeth is essential throughout this time.
Less Time Spent in Treatment – Invisalign also has a shorter treatment period than conventional braces, which is another significant advantage. Depending on the intricacy of the situation, treatment for an adult patient might last anywhere from six months to a year.
If you're an adult looking for an attractive and unobtrusive alternative to metal braces, Invisalign may be the way to go. Invisalign for adults in Boise, ID, is available at Jacob Jarvis Orthodontics. Contact us today to schedule your free consultation and find out whether Invisalign might be right for you.
Invisalign FAQ
How Long Will It Take To Get Used To Invisalign?
As with anything new, there will always be an adjustment period and some discomfort. But it certainly does not last. Most patients report adjusting to their aligners within one to two weeks–this is with proper usage (22 hours per day). If you keep taking them out and do not meet the minimum requirements for wearing them, then you will prolong the adjustment period. That's why, while it may be difficult at first, allowing your teeth to acclimate and sticking with the treatment plan is key.
Do You Really Have To Wear Invisalign 22 Hours A Day?
As with anything new, there will always be an adjustment period and some discomfort. But it certainly does not last. Most patients report adjusting to their aligners within one to two weeks–this is with proper usage (22 hours per day). If you keep taking them out and do not meet the minimum requirements for wearing them, then you will prolong the adjustment period. That's why, while it may be difficult at first, allowing your teeth to acclimate and sticking with the treatment plan is key.
How Invisible Is Invisalign?
Invisalign is made up of a smooth, clear plastic material that is made to fit your teeth snuggly. Therefore, people should be unable to even notice you're wearing them unless they are very close to you.
What Is The Average Treatment Time For Invisalign?
The amount of time you will have to undergo Invisalign treatment varies depending on the individual and the severity of their case. More severe orthodontic issues will require more time. In general, Invisalign treatment times range from 6 to 18 months.
I Had Braces Before And Didn't Wear My Retainers. Can Invisalign Help Me?
Believe it or not, this is incredibly common. Whether you never wore the retainer or just slowly stopped wearing them and lost it, you're now sad to see that your teeth are shifting positions and no longer look as straight. No worries– Invisalign is the perfect solution for situations just like this.