| | |
| --- | --- |
| Monday | 8:00am – 5:00pm |
| Tuesday | 8:00am – 5:00pm |
| Wednesday | 8:00am – 5:00pm |
| Thursday | 8:00am – 5:00pm |
| Friday | By Appointment Only |
We serve the following zip codes.
Here at Jacob Jarvis Orthodontics, we believe that a smile is like a fingerprint, unique to each individual, and we treat them as such. We use our skills and knowledge to create treatment plans that are unique to your teeth. Our board-certified orthodontist, Dr. Jarvis is adept at treating patients of any age, whether they be children or teens. We offer high-quality braces and Invisalign that are comfortable and simple because we don't want orthodontic treatment to be a burden on you. We can even provide you with a simulated outcome of what you can expect your smile to look like after Invisalign using our cutting-edge technology.
With Jacob Jarvis Orthodontics, we do our best to remove the dread and discomfort from orthodontic treatment and provide you with options that make you feel both comfortable and confident while undergoing treatment and years after the fact.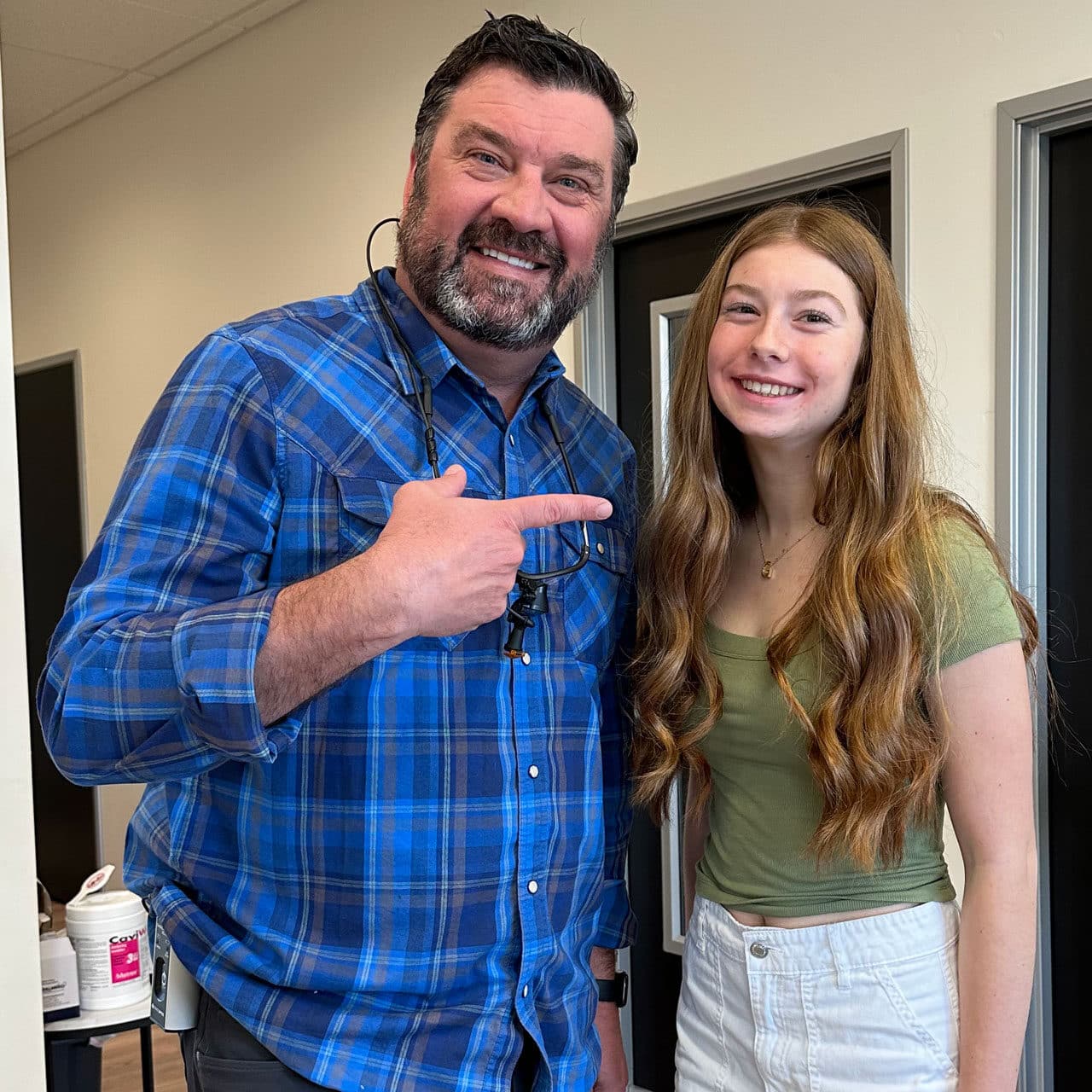 Top-Rated Eagle Orthodontics Office
Dr. Jacob Jarvis is a board-certified orthodontist here at Jacob Jarvis Orthodontics. He is dedicated to continuing his education in orthodontics to apply more advanced treatments and techniques to our services. He is an expert in Invisalign, Damon® braces, and other anchorage devices and continues to learn more about them. His mission is to provide patients with the latest orthodontic treatments so that they can receive a higher quality of care.
Orthodontic Services We Offer
Braces
When it comes to straightening teeth and fixing bite issues, braces are by far the most popular option. Here at Jacob Jarvis Orthodontics, we provide traditional metal, clear ceramic, and Damon braces, also in clear and metal.
Invisalign
Invisalign is a system of transparent plastic aligners that may be used instead of metal braces. These removable aligners are worn over the teeth and cause a subtle but visible movement over time.
TMD Treatment
Side effects of temporomandibular joint dysfunction (TMD) include headaches, jaw discomfort, and other symptoms. Our experts can provide you with a complete diagnosis and effective treatment options for TMD.
Two-Phase Orthodontics
Children with severe dental and jaw problems, such as crowding or protrusion, may be recommended to undergo treatment in two stages. The first stage involves using orthodontic appliances like braces or aligners to realign the jaw, while the second stage involves correcting any alignment issues with the teeth that may not have been corrected in the first phase.
Airway Orthodontics
Airway orthodontics is a cutting-edge method of treating children and adults with breathing issues brought on by a blocked airway as a result of jaw misalignment or underdeveloped facial features. Early intervention with airway orthodontics can help a patient avoid complications, including sleep apnea, snoring, migraines, neck discomfort, and weariness caused by a lack of oxygen during sleep.
We also offer accelerated treatment for straightening teeth and emergency care for our patients. Contact us today to learn more or schedule a free consultation for one of our services.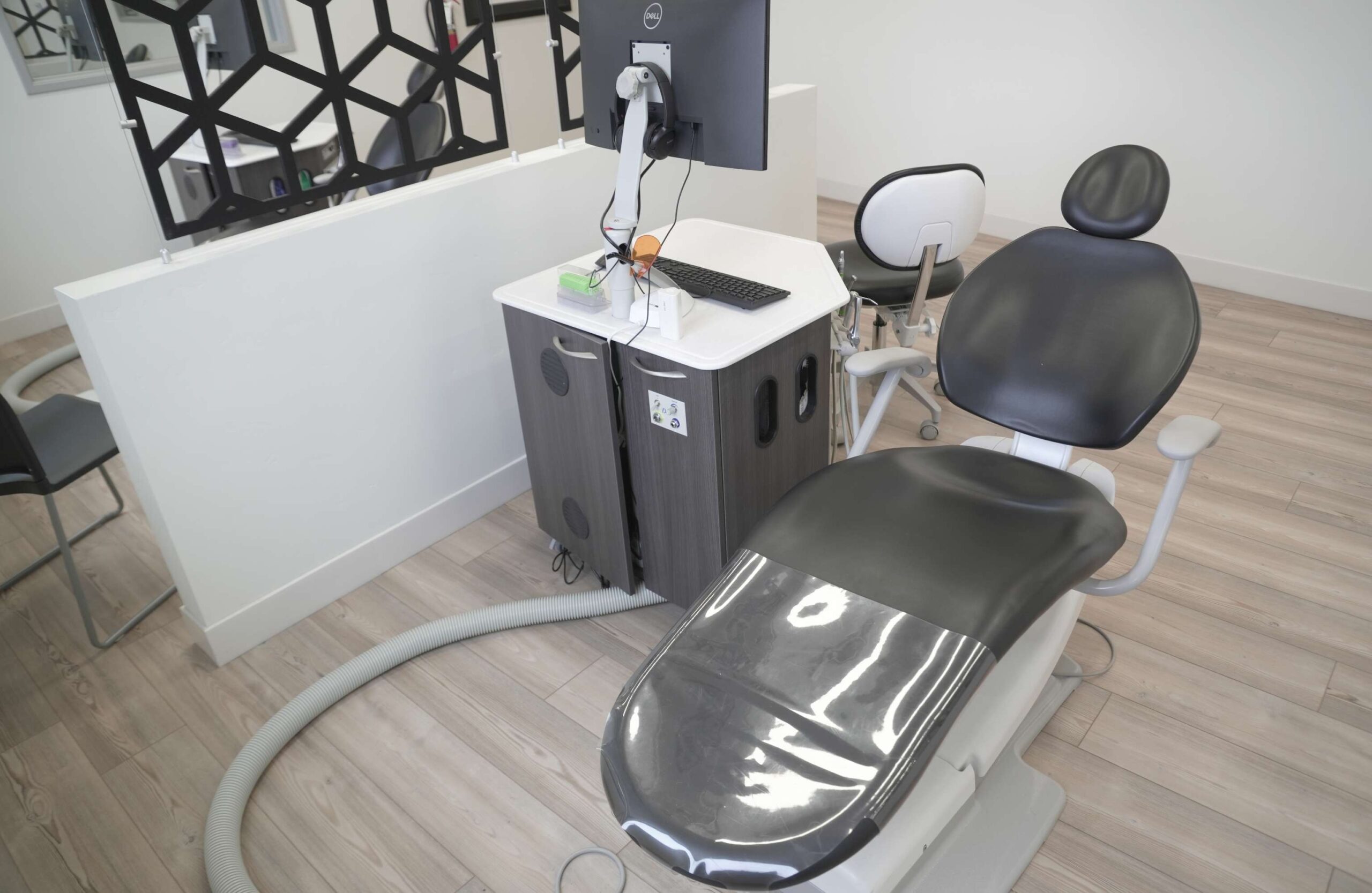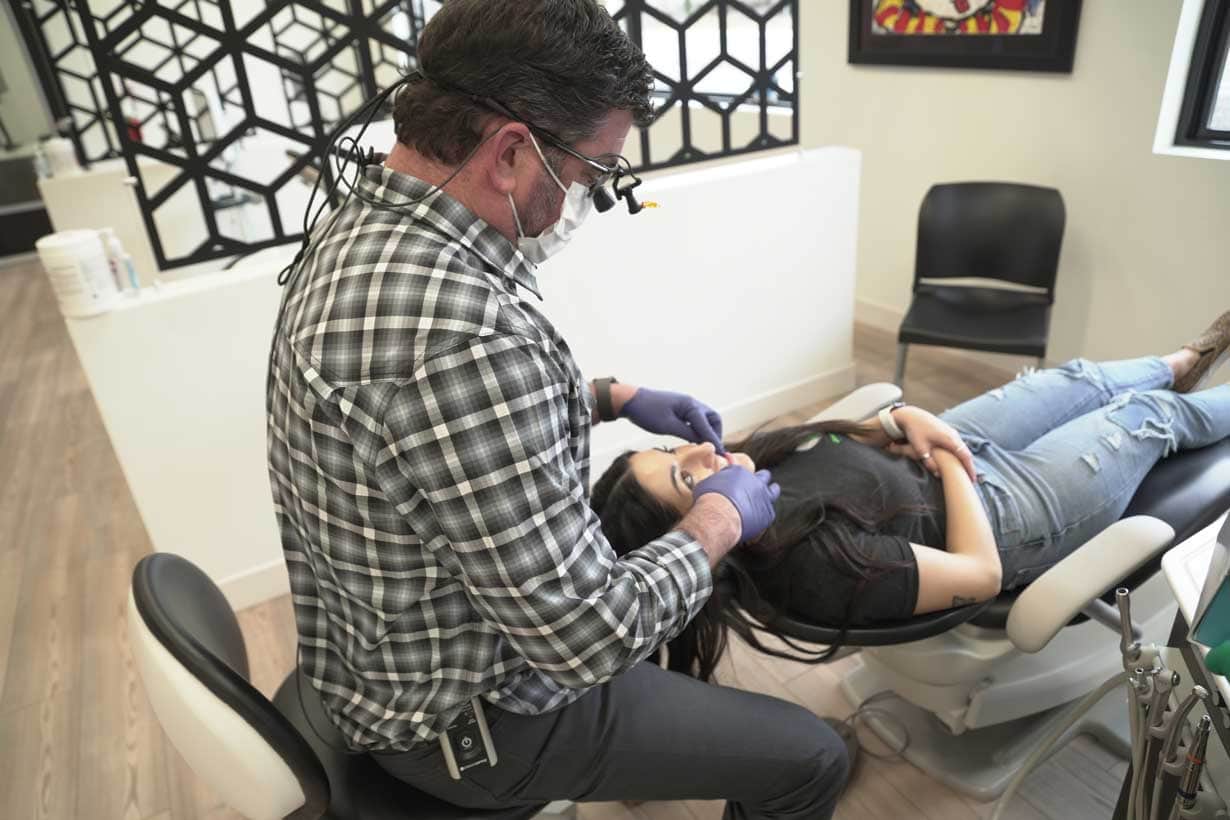 Invisalign Provider in Eagle, ID
Invisalign is a comfortable and removable option for patients looking for an alternative to braces. With Invisalign, Dr. Jarvis can provide a unique and specific treatment plan to patients of any age. Plus, using the iTero scanner, we can provide a simulated outcome for our patients so they can see exactly what their teeth will look like at the end of the treatment and all of the movements in between.
Plus, Invisalign has a range of benefits for patients during treatment, such as being removable, convenient, and clear. With these benefits, patients can feel confident knowing their treatment is discreet and comfortable. If you're interested in finding out if Invisalign in Eagle, ID, is right for you, schedule a free consultation today.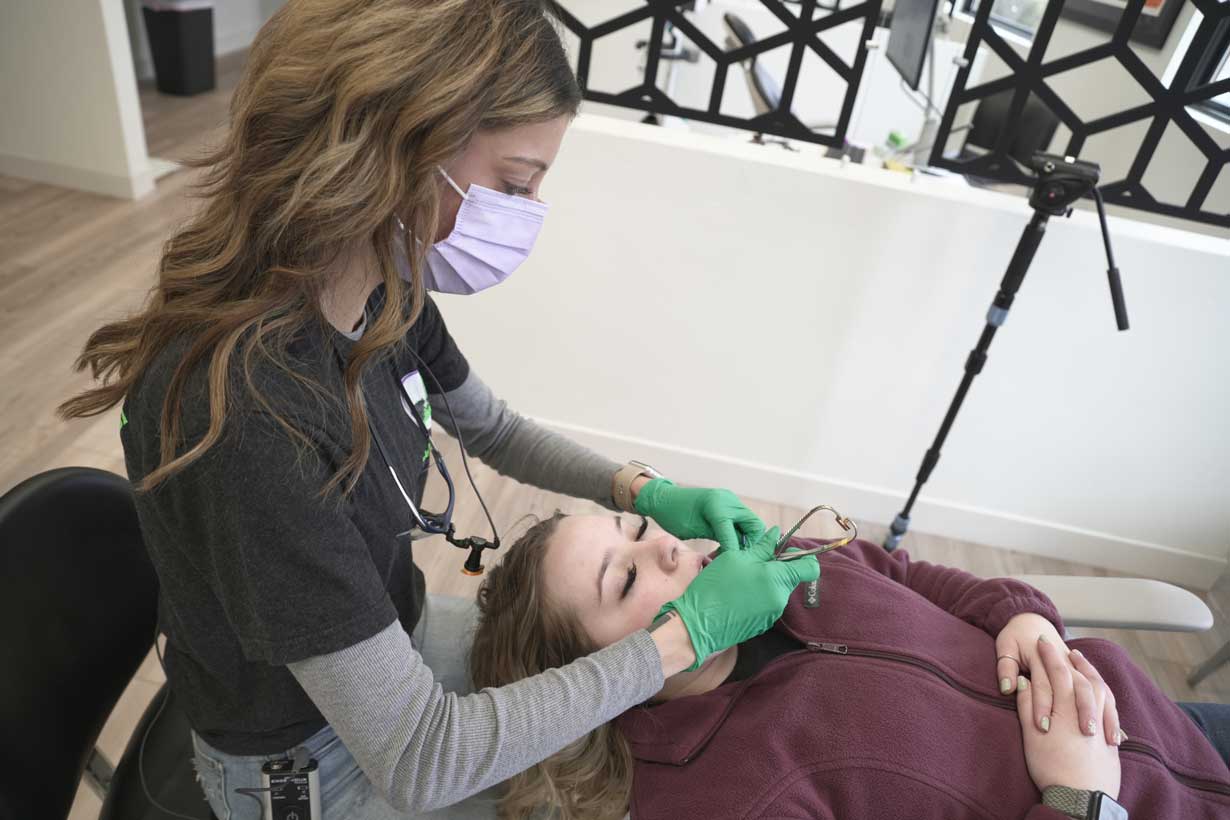 Eagle, ID Braces Specialist
Braces have done a lot of improving in recent years, allowing them to become more discreet, comfortable, and efficient. Braces work by attaching brackets to the teeth, and archwires connect all of the brackets. They are then tightened so they can apply gentle pressure on the teeth to ease them into their new positions. Patients will have to return to our office for regular appointments in order to have them tightened and adjusted throughout the treatment. Depending on your needs and budget, you can choose from several various types of braces that we provide.
Types of Braces We Provide
Traditional Metal
Stainless steel brackets and wires are by far the most used material for braces. They are less costly and more adaptable than other types of braces.
Clear Ceramic
If you're searching for a more subtle way to straighten your teeth, consider our ceramic braces. Made from a translucent ceramic material, they are virtually invisible when worn since they match the color of your teeth. In addition to being soft, they cause minimal irritation.
Damon Self-Ligating Brackets
Our Damon self-ligating brackets are a cutting-edge method for straightening teeth in a shorter amount of time. These brackets employ specialized clips to attach the wires rather than elastic bands, allowing for more efficient tooth movement and shorter treatment times than conventional braces. Plus, they come in traditional metal and clear!
Contact Jacob Jarvis Orthodontics today if you're interested in braces in Eagle, ID, and we'll help you schedule a free consultation.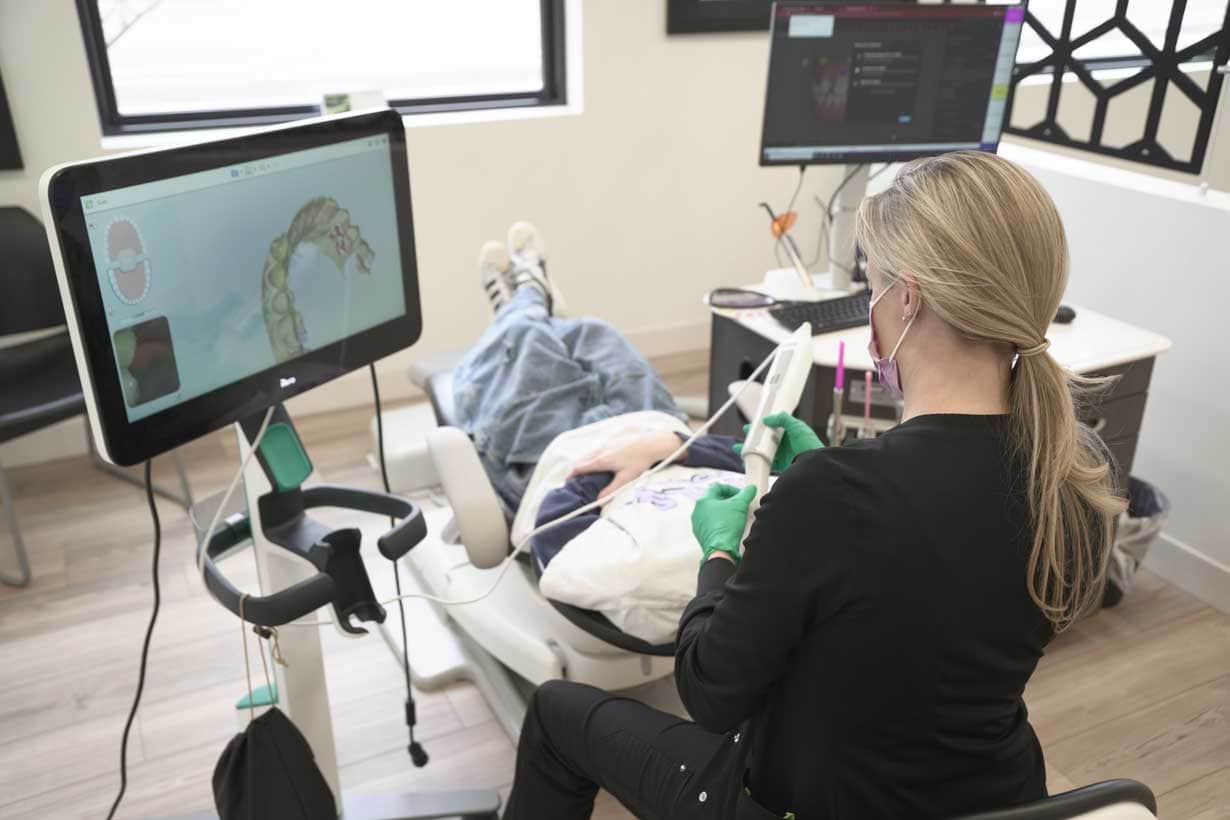 Visit Our Eagle Office Today Or Request A Free Consultation
At Jacob Jarvis Orthodontics, patients of all ages, from kids to adults, receive the highest standard orthodontic treatment. Each patient's smile is different and calls for individualized care, which is why we focus on providing outstanding care. Get in touch with us today to arrange a free consultation and find out more about the orthodontic treatments available in Eagle, ID.
Take W Wright St to S Orchard St for 1.2 miles. Follow S Orchard St, W Chinden Blvd and ID-44 W to N Echohawk Way/N Echohawk Ln in Eagle for 10.5 miles. Turn left at the 1st cross street onto N Echohawk Way/N Echohawk Ln. Your destination will be on the left.
Welcome to Jacob Jarvis Orthodontics in
Eagle, ID