| | |
| --- | --- |
| Monday | 8:00am – 5:00pm |
| Tuesday | 8:00am – 5:00pm |
| Wednesday | 8:00am – 5:00pm |
| Thursday | 8:00am – 5:00pm |
| Friday | By Appointment Only |
We serve the following zip codes.
At Jacob Jarvis Orthodontics, we believe that each patient's smile is as unique as their fingerprint. Using our vast expertise and experience, we personalize our orthodontic services to each unique patient. Our board-certified orthodontist, Dr. Jarvis has significant expertise in dealing with patients of all ages. Because we don't want orthodontic treatment to be stressful, we provide high-quality, stress-free choices like Invisalign and transparent braces. With our cutting-edge technology, we can even show you an image of your future smile once Invisalign has been completed. 
At Jacob Jarvis Orthodontics, we attempt to make orthodontic treatment in Parkcenter, ID, as convenient as possible, removing any worry you may have about having braces and replacing it with a lifetime of confidence in your smile.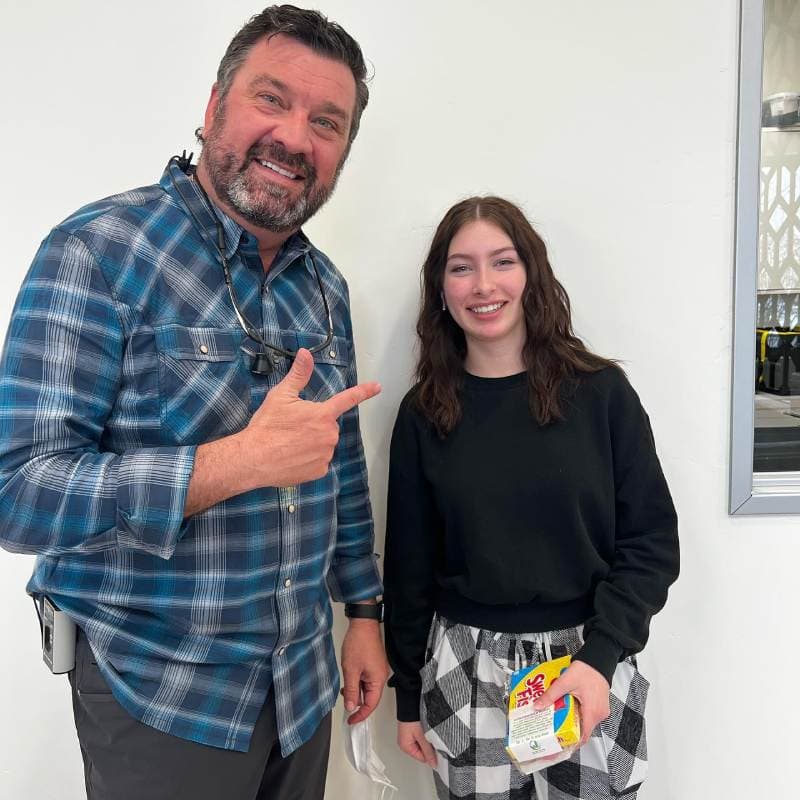 Top-Rated Parkcenter Orthodontics Office
Dr. Jacob Jarvis is a board-certified orthodontist who operates here at Jacob Jarvis Orthodontics. He is dedicated to expanding his orthodontic education in order to deliver the most up-to-date care available. He is well-versed in Invisalign, Damon® braces, and other anchoring devices and is always willing to learn more. His goal is to provide his patients with the best orthodontic care possible by utilizing cutting-edge techniques and technology. 
Orthodontic Services We Offer
Braces
Braces are the most widely used treatment for correcting orthodontic issues such as overcrowding and misalignment. Jacob Jarvis Orthodontics provides a variety of brace types, including classic metal, clear ceramic, and Damon braces in clear and metal.
Invisalign
Invisalign is a transparent, removable plastic aligner system that is an ideal alternative to traditional metal braces. These removable aligners will gradually but obviously reposition your teeth into place over time.
TMD Treatment
Temporomandibular joint dysfunction (TMD) can produce a number of unpleasant symptoms, including headaches and jaw discomfort. If you have TMD, our team of specialists can provide you with a clear diagnosis as well as functional treatment options.
Two-Phase Orthodontics
If a kid has major orthodontic difficulties, like overcrowding or protrusion, they may require two phases of treatment. The initial stage involves the use of orthodontic appliances such as braces or aligners to straighten the jaw, and the second phase involves the correction of any residual teeth alignment issues.
Airway Orthodontics
Airway orthodontics is a cutting-edge strategy to treat children and adults who have breathing problems caused by a restricted airway as a result of misaligned jaws or orthodontic abnormalities. Early treatment with airway orthodontics helps prevent complications such as sleep apnea, snoring, migraines, neck discomfort, and weariness throughout the day.
In addition, we provide our patients with emergency assistance and accelerated treatment. Contact us now for more information or to schedule a free consultation for one of our services.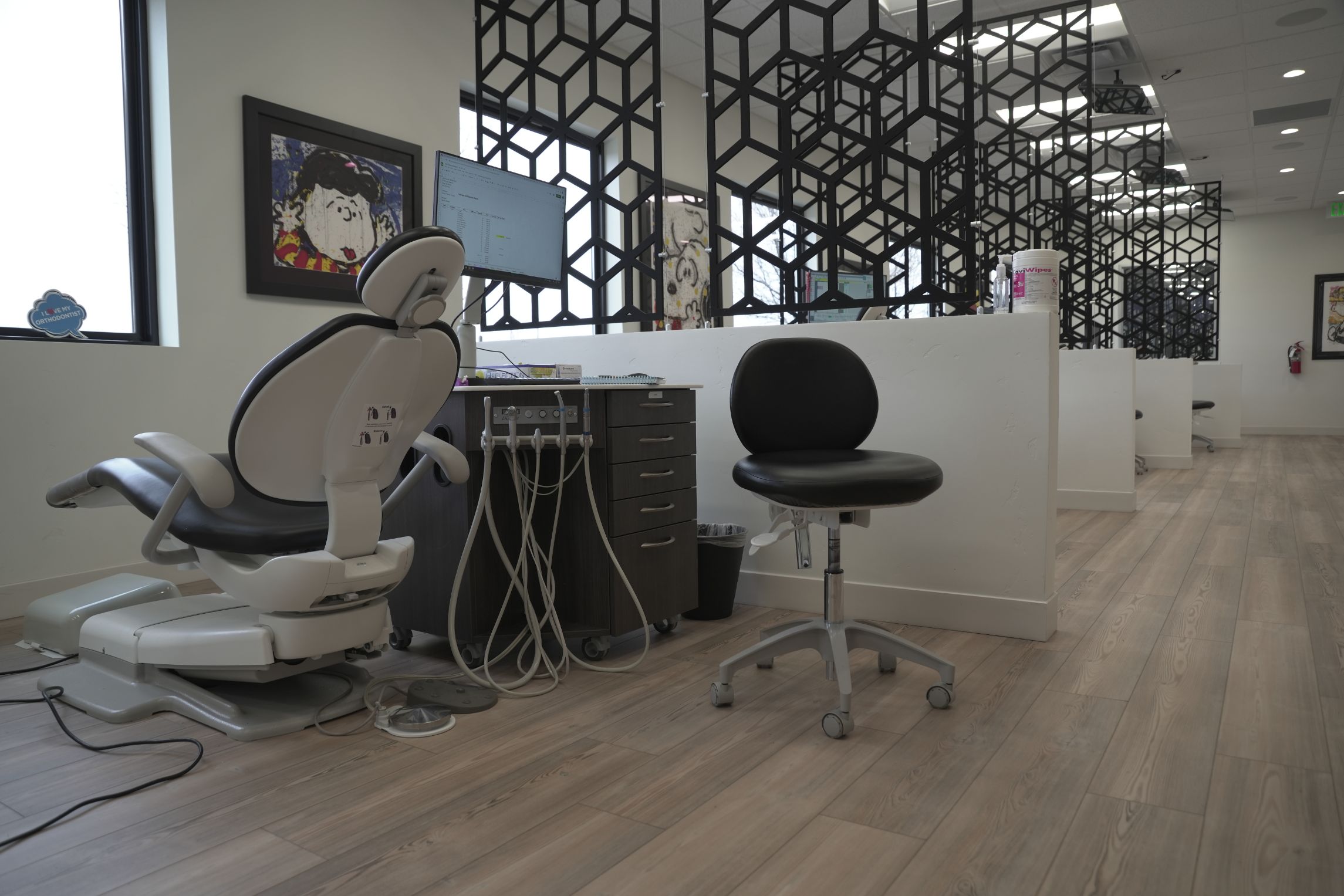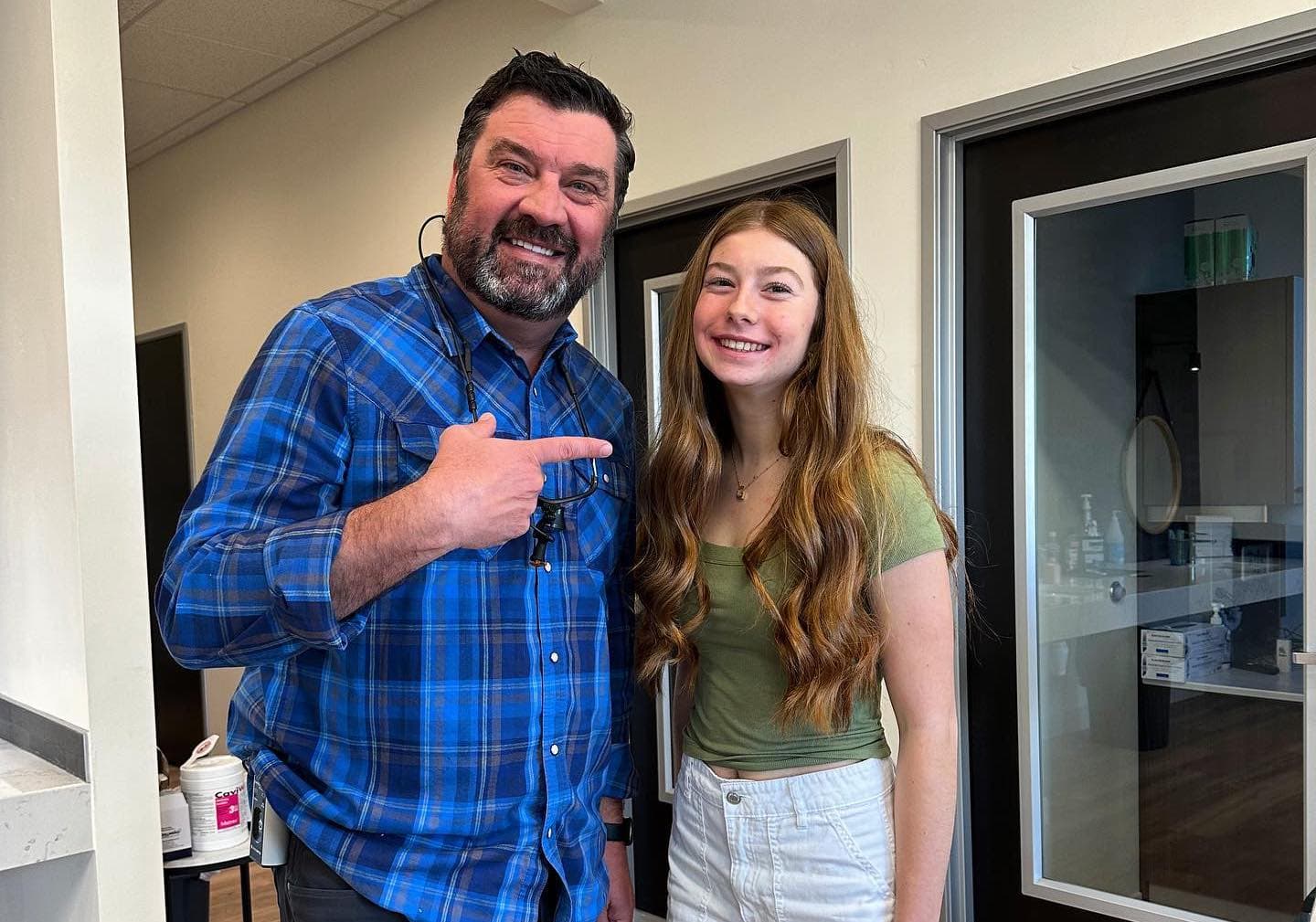 Invisalign Provider in Parkcenter
Invisalign may be the way to go if you're looking for an alternative to traditional metal braces. Dr. Jarvis can adapt his care to each unique patient, regardless of age, thanks to Invisalign. Furthermore, the iTero scanner enables us to show patients what their teeth will look like at the end of treatment, as well as the series of movements that will be made.
Throughout treatment, Invisalign offers a lot of advantages to patients, including the fact that it is removable, simple, and subtle. These benefits give patients confidence that their orthodontic treatment will be private and comfortable. Contact the office right now to schedule a free consultation to see whether Invisalign in Parkcenter, ID is an ideal fit for you.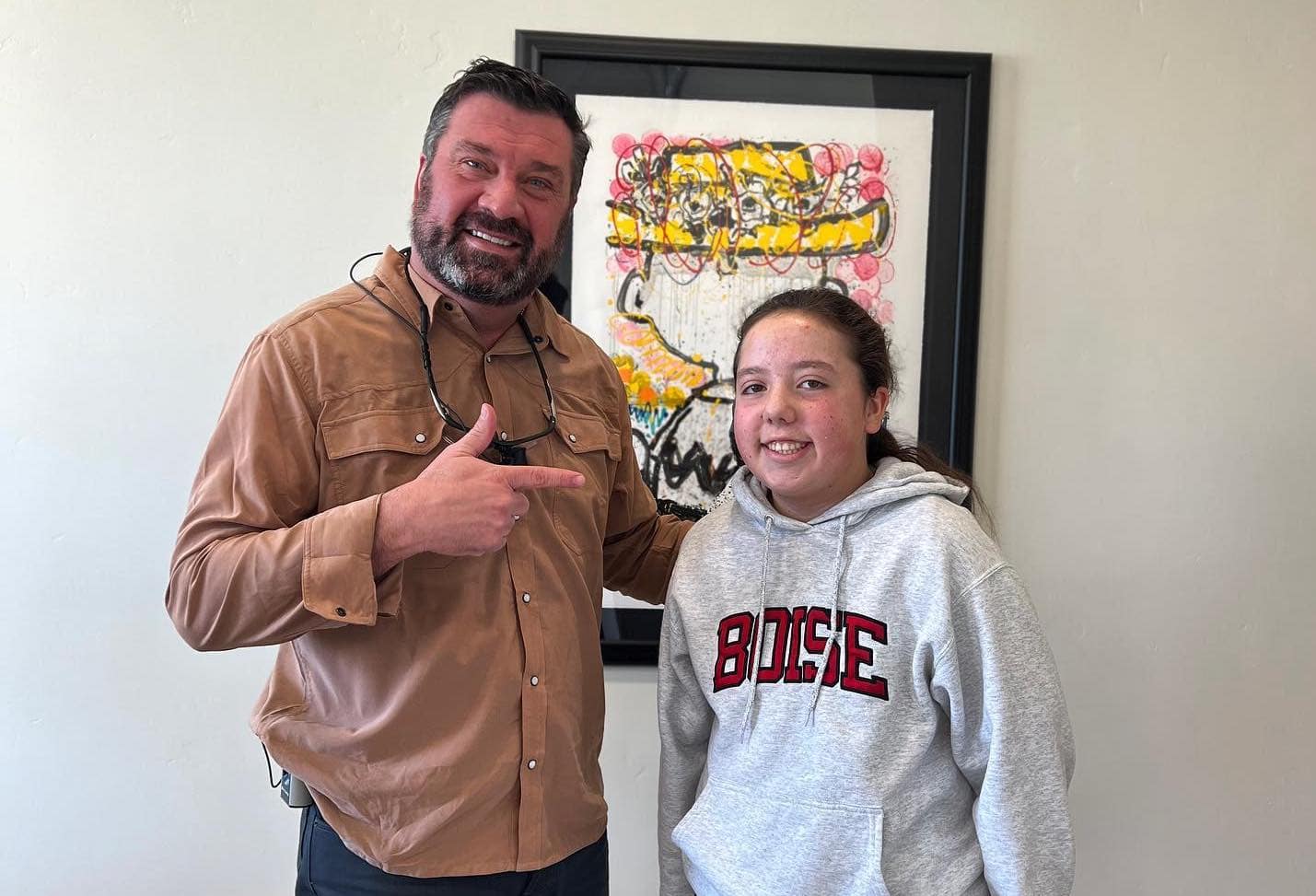 Braces have come a long way in recent years, becoming less visible, more comfortable, and more effective. Braces work by attaching brackets to the teeth and linking them all together with archwires. They're snug enough to apply a slight pull on the teeth, assisting them in gradually settling into their new positions. Patients must return to our office at frequent intervals so that we can tighten and adjust them as the treatment continues. We provide a wide range of braces to ensure that you receive the best fit for your teeth and your budget.
Types of Braces We Provide
Traditional Metal
Stainless steel brackets and wires are used in the majority of orthodontic equipment nowadays. They are more affordable and adaptable when compared to other types of braces.
Clear Ceramic
Ceramic braces are an excellent choice if you want to straighten your teeth in an unobtrusive manner. No one will notice you're wearing them because they're translucent and blend in with your teeth. They are mild on the cheeks and gums and will not cause you any discomfort.
Damon Self-Ligating Brackets
Our Damon self-ligating brackets are a cutting-edge approach to straightening teeth faster. Instead of elastic bands to hold the wires in place, these brackets employ specialized clips that allow for faster and more efficient tooth movement. And they come in both traditional metal and clear modern styles.
If you're searching for braces in Parkcenter, ID, call Jacob Jarvis Orthodontics now, and we'll set up a free consultation for you.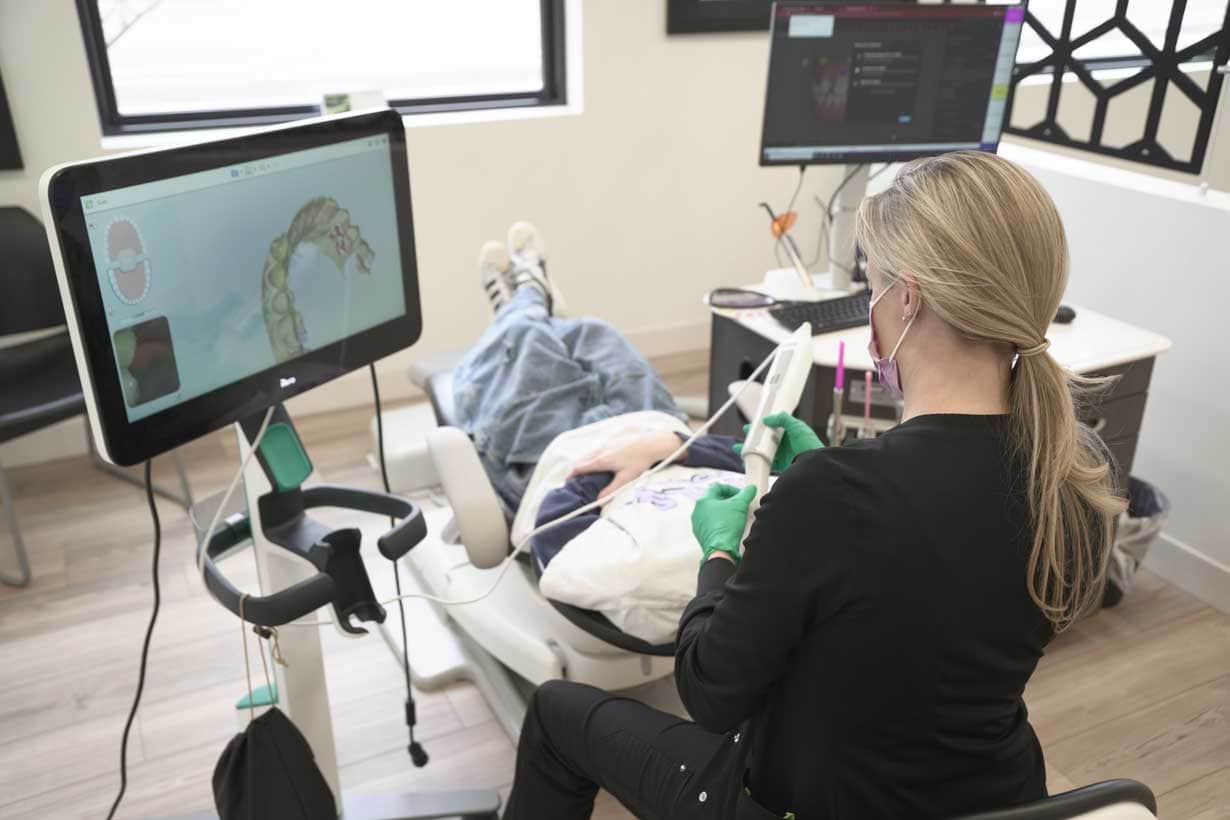 Visit Our Parkcenter Office Today Or Request A Free Consultation
Jacob Jarvis Orthodontics treats patients of all ages, from children to adults, with the finest care. We take pleasure in providing excellent service because we recognize that each patient's smile is unique and requires individualized care. Contact us right away to set up a free consultation and learn more about our orthodontic treatments in Parkcenter, ID.
Get on I-84 E from W Wright St for 1.0 miles. Take S Broadway Ave to W Highland S for 2.7 miles. Follow W Highland St and W Mallard Dr to your destination.
Welcome to Jacob Jarvis Orthodontics in
Parkcenter, ID