| | |
| --- | --- |
| Monday | 8:00am – 5:00pm |
| Tuesday | 8:00am – 5:00pm |
| Wednesday | 8:00am – 5:00pm |
| Thursday | 8:00am – 5:00pm |
| Friday | By Appointment Only |
We serve the following zip codes.
At Jacob Jarvis Orthodontics, we acknowledge that every patient's smile is unique, like their fingerprint. Our orthodontic services are customized to meet the unique needs of each patient, leveraging our extensive training and experience. Our board-certified orthodontist, Dr. Jarvis possesses a wealth of experience in treating patients across all age groups. Our practice strives to offer convenient and top-notch orthodontic solutions, such as Invisalign and clear braces, to ensure a seamless treatment experience for our patients. With the aid of our cutting-edge tools, we can even give you a sneak peek of how your smile will look when Invisalign is finished.
Our practice, Jacob Jarvis Orthodontics, is dedicated to providing a comfortable and positive orthodontic treatment experience for our patients in Meridian, ID. We aim to alleviate any concerns or apprehensions you may have about receiving braces and instead instill a lasting sense of confidence in your smile.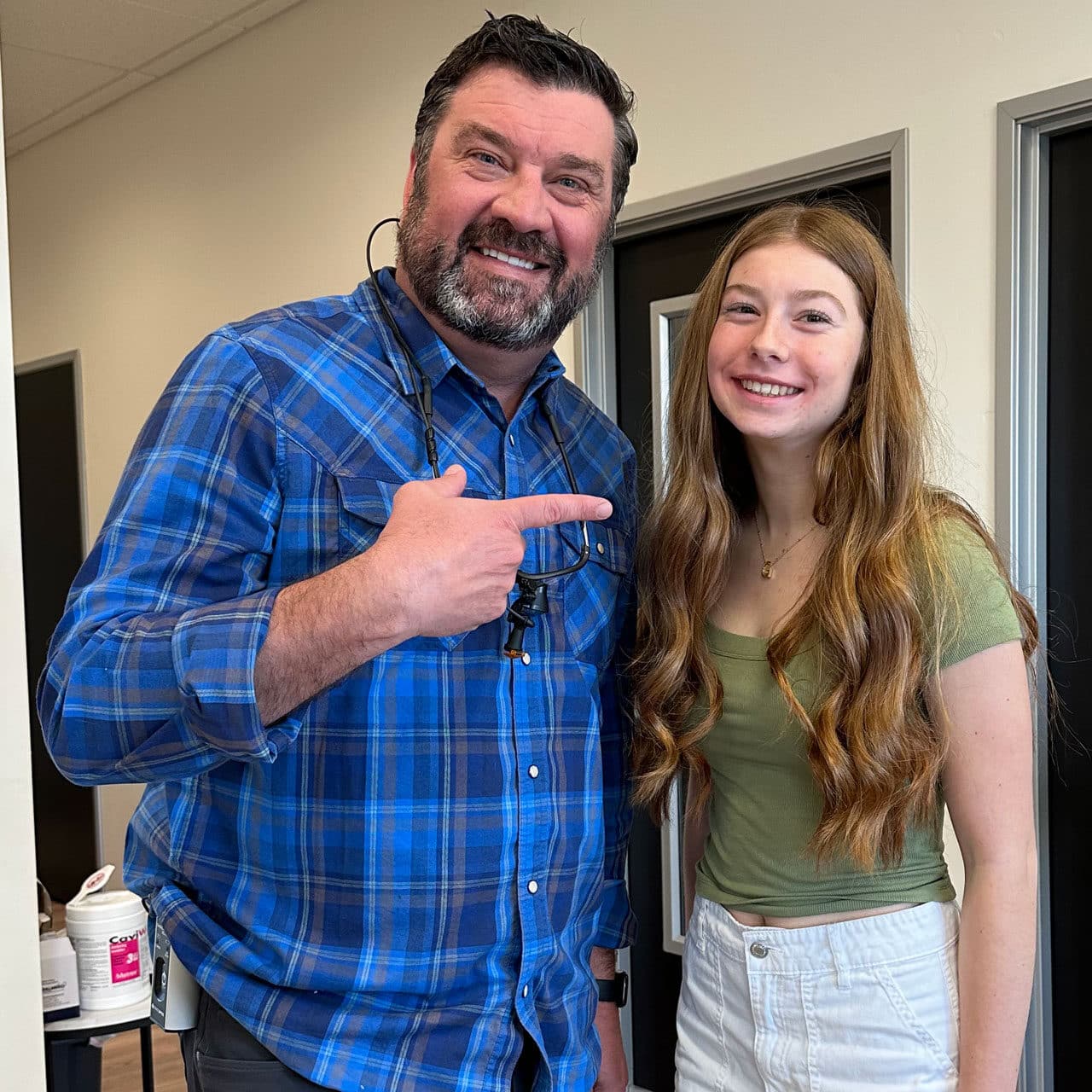 Top-Rated East Boise Orthodontics Office
Dr. Jacob Jarvis is our board-certified orthodontist here at Jacob Jarvis Orthodontics. He is dedicated to continuing his orthodontic education so that he may offer the most modern treatment available. He is well-versed in Invisalign, Damon® braces, and other anchoring systems and is constantly ready to learn more. His goal is to provide the finest orthodontic treatment possible to his patients by utilizing innovative methods and tools.
Orthodontic Services We Offer
Braces
Orthodontic braces are a widely utilized treatment option for addressing issues related to oral misalignment and overcrowding. At Jacob Jarvis Orthodontics, we offer a diverse range of braces types to our patients. These include classic metal, clear ceramic, and Damon braces in both clear and metal options.
Invisalign
The Invisalign system is a transparent and removable plastic aligner system that serves as a suitable alternative to conventional metal braces. The removable aligners are designed to gradually and visibly realign your teeth over a period of time.
TMD Treatment
Temporomandibular joint dysfunction (TMD) may result in various unpleasant symptoms, such as headaches and discomfort in the jaw. Our team of specialists can offer you a precise diagnosis and functional treatment options if you are suffering from TMD.
Two-Phase Orthodontics
In cases where a child presents with significant orthodontic issues such as overcrowding or protrusion, it may be necessary to administer a two-phase treatment approach. The first phase of treatment entails the utilization of orthodontic devices, such as braces or aligners, to align the jaw. The second phase focuses on addressing any remaining dental misalignment concerns.
Airway Orthodontics
Airway orthodontics is an advanced approach aimed at addressing breathing difficulties in both children and adults. This is achieved by correcting orthodontic abnormalities or misaligned jaws that cause a restricted airway. Timely intervention with airway orthodontics can aid in averting complications such as sleep apnea, snoring, migraines, neck discomfort, and daytime fatigue.
Furthermore, we offer our patients prompt emergency service and accelerated treatment. Contact us right now for more information or to set up a free consultation for one of our services.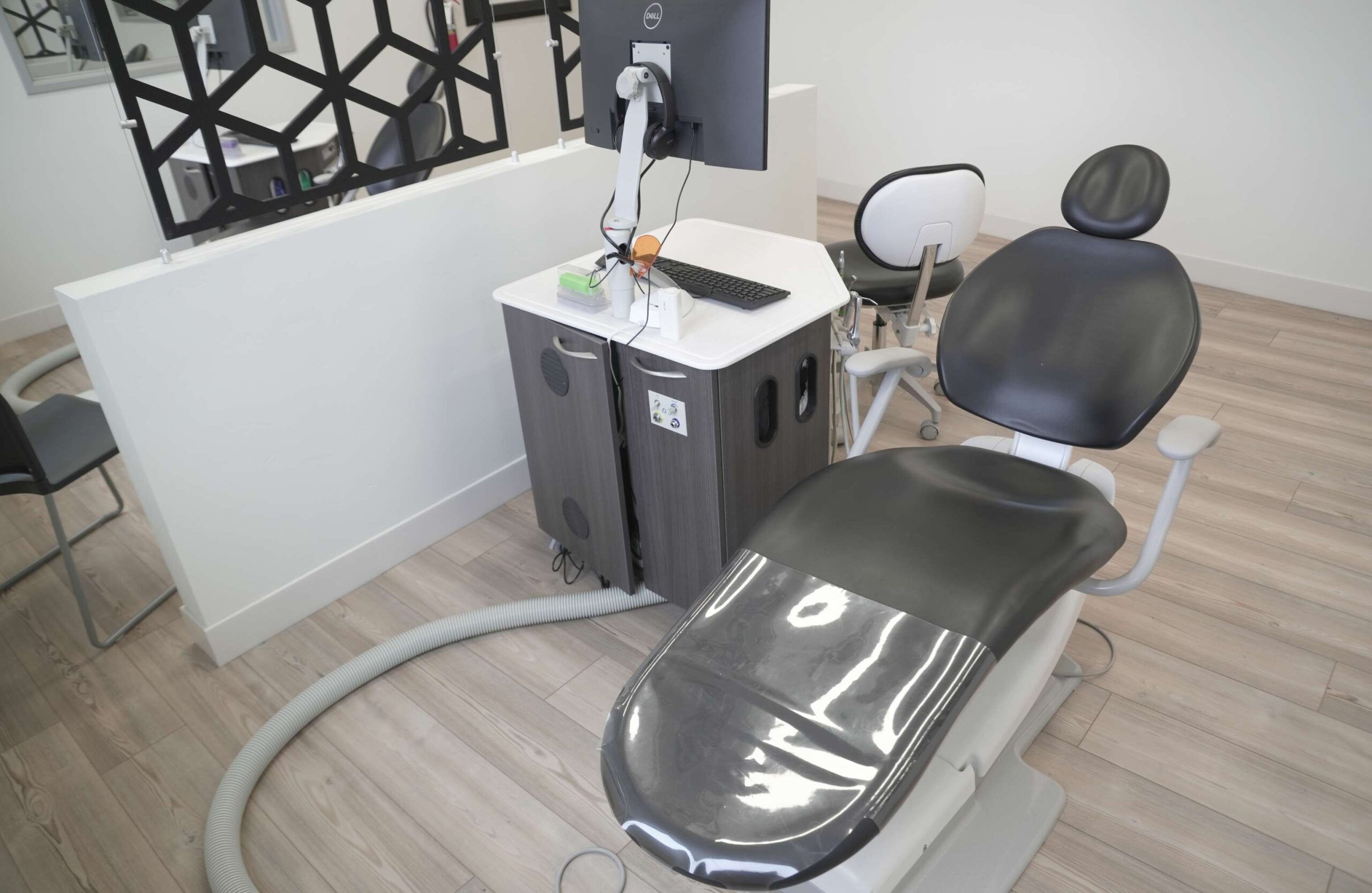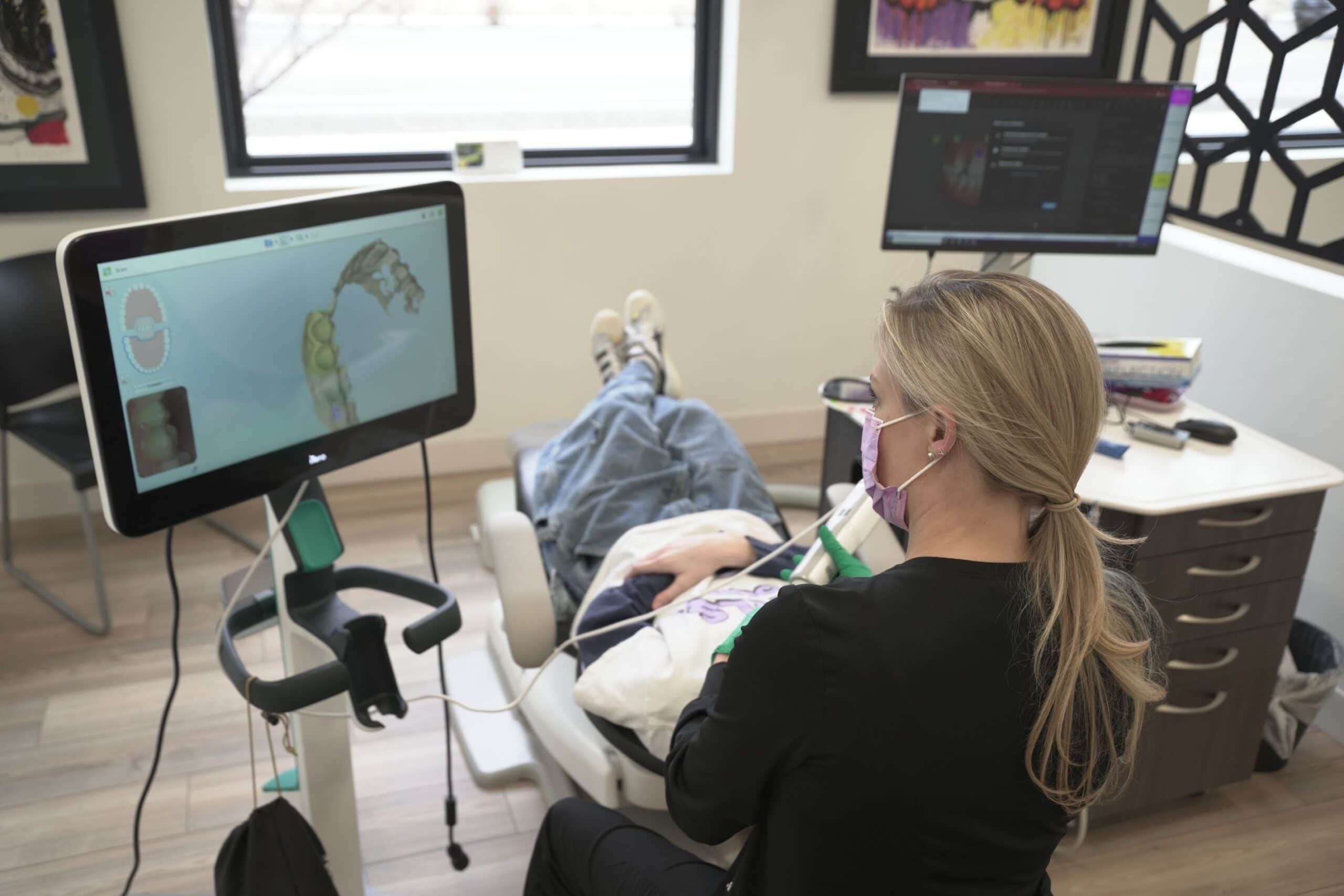 Invisalign Provider in East Boise
Invisalign might be a suitable option for individuals seeking an alternative to conventional metal braces. Invisalign enables Dr. Jarvis to customize his treatment approach to suit the individual needs of every patient, regardless of their age. In addition, the iTero scanner allows us to visually demonstrate to patients the anticipated outcome of their treatment, along with the sequence of adjustments that will be performed. 
During the course of treatment, Invisalign presents numerous benefits to patients, such as its removable nature, ease of use, and inconspicuous appearance. These advantages instill in patients the assurance that their orthodontic treatment will be conducted in a confidential and comfortable manner. Contact our office right away to schedule a free consultation to determine if Invisalign is a suitable option for you in East Boise, ID.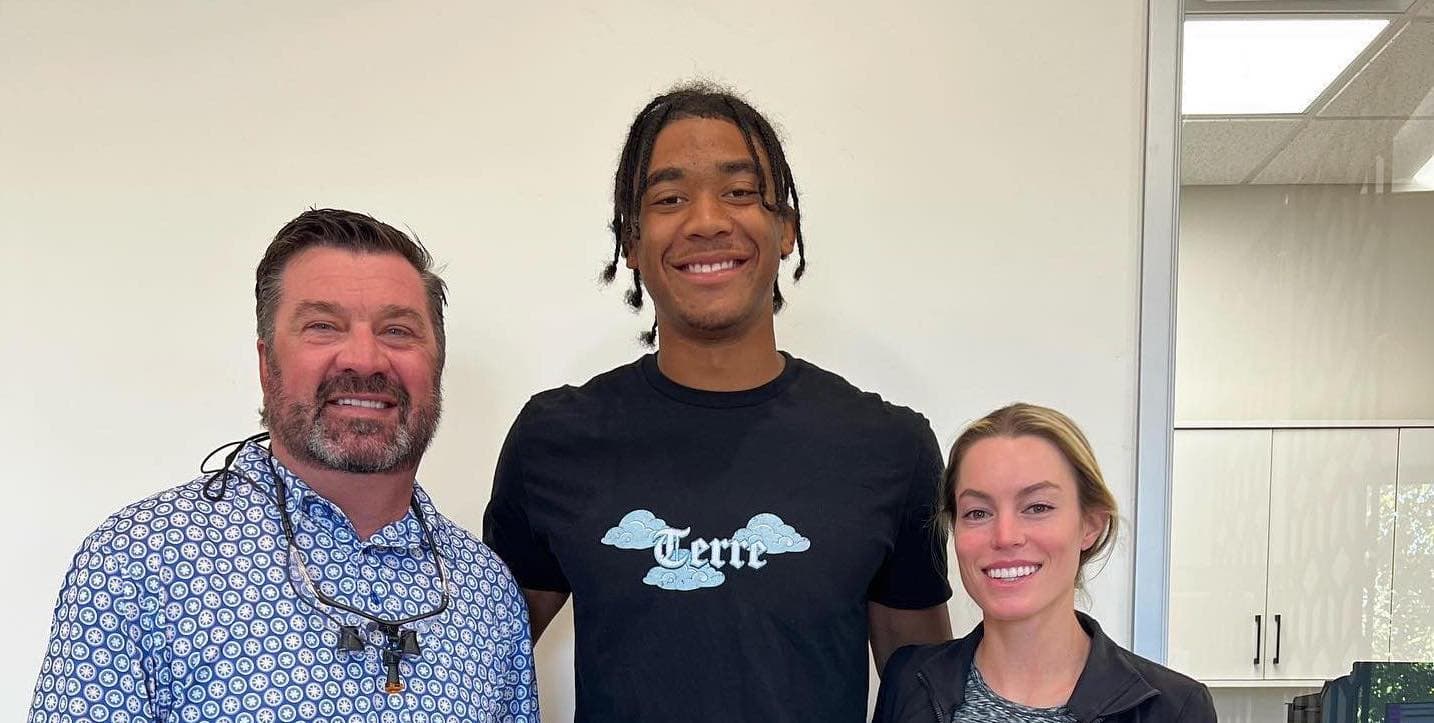 In recent years, orthodontic braces have undergone significant advancements, resulting in improved aesthetics, enhanced comfort, and increased efficacy. Braces function by affixing brackets onto the teeth and connecting them with archwires. They're designed to fit tightly and exert a gentle force on the teeth, aiding in the gradual realignment process. It is imperative for patients to schedule regular appointments at our office to have them tightened and adjusted as their treatment progresses. Our company offers a diverse selection of braces to ensure optimal fit and affordability for our clients.
Types of Braces We Provide
Traditional Metal
Currently, orthodontic equipment predominantly utilizes stainless steel brackets and wires. In comparison to other forms of braces, they are less expensive and more flexible.
Clear Ceramic
Ceramic braces are a highly recommended option for discreetly aligning teeth. The clear and translucent nature of these aligners allows for inconspicuous wear, seamlessly blending with the natural appearance of your teeth. The product is gentle on both the cheeks and gums, ensuring a comfortable experience for the user.
Damon Self-Ligating Brackets
Our Damon self-ligating brackets represent a state-of-the-art method for achieving faster teeth straightening. With these brackets, the wires are held in place by specialized clips rather than elastic bands, which enables more rapid and effective tooth movement. The products are available in both conventional metal and clear.
For individuals seeking braces in East Boise, ID, we recommend contacting Jacob Jarvis Orthodontics to schedule a free consultation.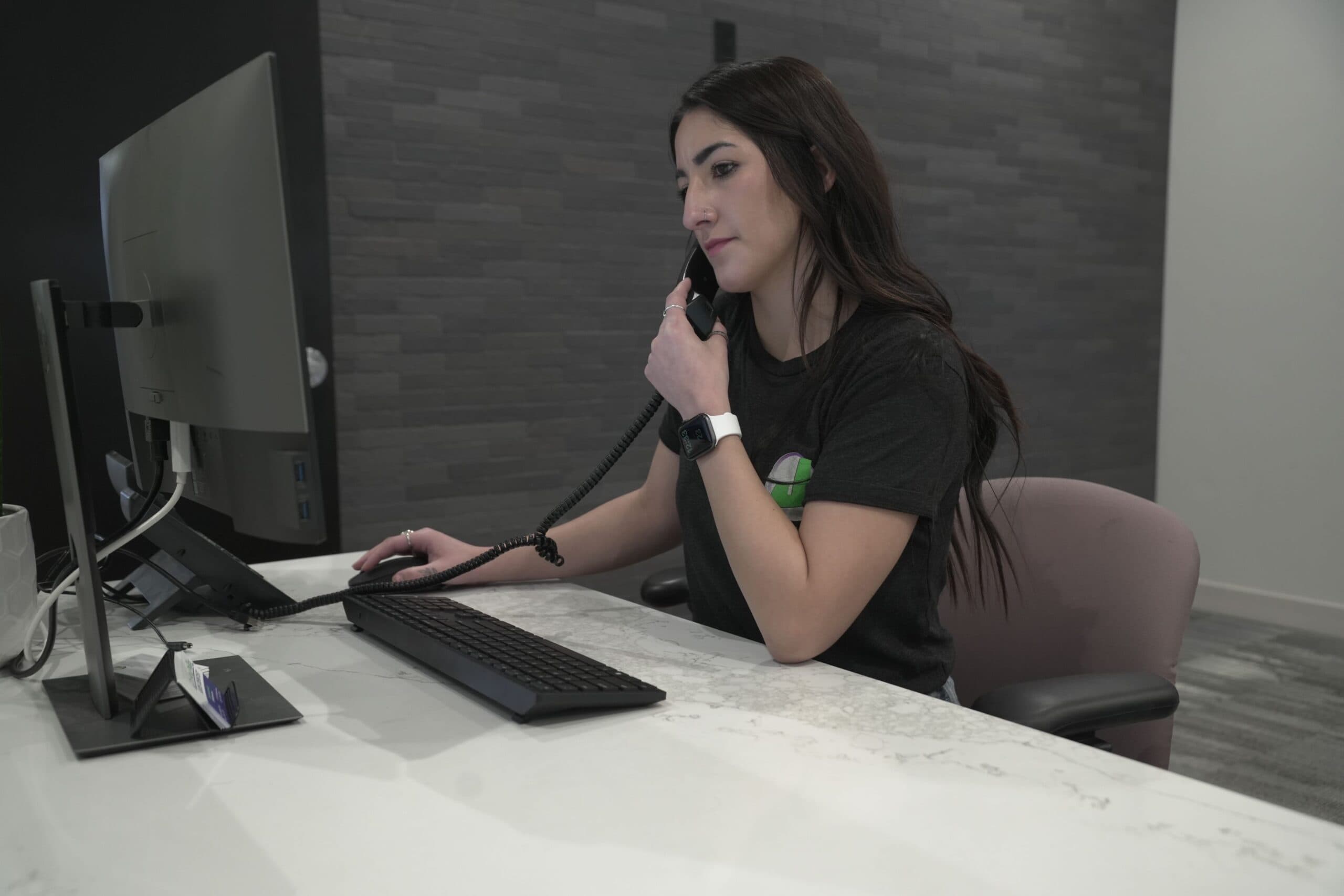 Visit Our East Boise Office Today Or Request A Free Consultation
At Jacob Jarvis Orthodontics, we provide exceptional care to patients of all age groups, ranging from children to adults. We take pride in delivering exceptional service as we acknowledge that every patient's smile is distinct and necessitates individual attention. To schedule a free consultation and find out more about our orthodontic services in East Boise, ID, get in touch with us right away.
Get on I-84 E from W Wright St for 1.0 miles. Continue on I-84 E to E Grand Forest Dr for 3.8 miles. Continue on E Grand Forest Dr to your destination in Boise.
Welcome to Jacob Jarvis Orthodontics in
East Boise, ID