Your First Visit
Your initial consultation will give you the opportunity to meet our team, learn more about orthodontics, receive a complete initial exam, and find out which treatment options will best meet your needs. During your initial consultation, we will:
Review your dental and medical history forms.
Provide a complete oral exam, with photos, to determine whether treatment is necessary.
Help you create a customized treatment plan.
Discuss all financial information, insurance options, and payment plans.
Our team will be glad to answer any questions you may have, and we will provide all of the information that you need to determine which treatment is right for you. Please contact our practice to request your initial consultation.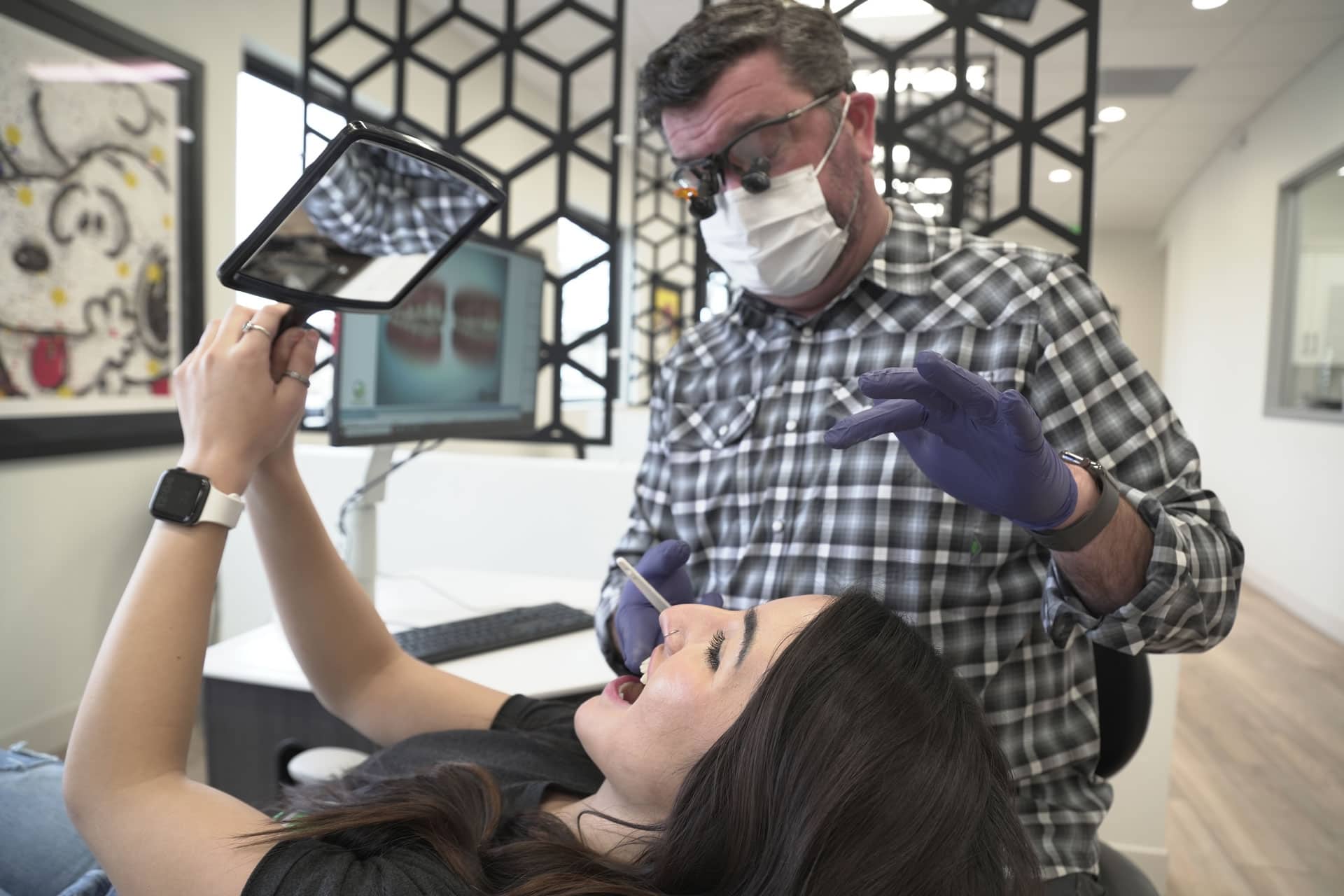 Patient Forms
Before your first appointment, please take a moment to fill out our new patient paperwork. We look forward to seeing you!
Financial Information
At Jacob Jarvis Orthodontics, our goal is to provide outstanding results no matter your budget.
Our treatment fees will vary depending on the complexity of your orthodontic treatment, and after evaluating your case, our team will fully review all costs associated with your treatment plan.
Our offices offer flexible payment options with 0% financing. We also accept cash, checks, and most major credit cards for payments. Please request your free consultation for more information.
Insurance
We will also check with your insurance company for orthodontic benefits. We're happy to assist our patients with filing insurance claims and paperwork and are in-network with several insurance providers.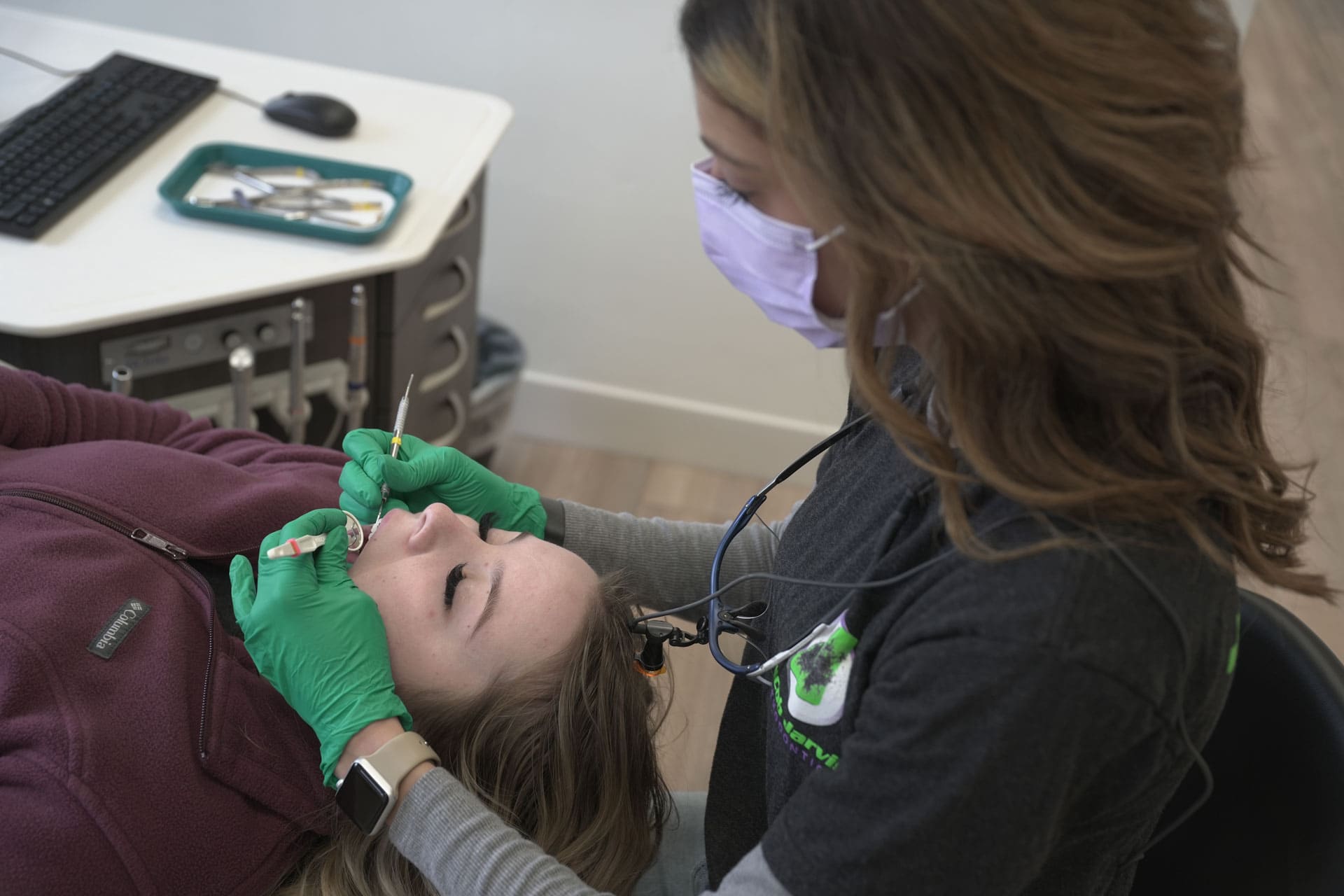 Ortho FAQ
Is It Required That My Family Dentist Schedule My Appointment With The Orthodontist?
No, it is not. Many of our patients are referred by their family dentist, yet many other patients take the initiative to schedule an examination themselves.
At What Age Should I Schedule An Appointment For An Orthodontic Screening?
The American Association of Orthodontists recommends an orthodontic screening at age 7. By this age, several permanent teeth in most children have erupted, allowing us to effectively evaluate your orthodontic condition.
Will My Teeth Straighten Out As They Grow?
No, they will not. The space available for the front teeth does not increase as you grow. In most people, after the permanent molars erupt, the space available for the front teeth decreases with age.
How Do I Schedule An Appointment For An Initial Exam?
If you or your child can potentially benefit from orthodontic treatment, simply call our office, send us an e-mail, or fill out our appointment request form online. We will be happy to schedule an appointment for you. When you call to schedule your appointment, our front office staff will request some basic information from you.
Will I Need To Have Teeth Extracted For Braces?
Removing teeth is sometimes required to achieve the best orthodontic result. Because new technology has provided advanced orthodontic procedures, removing teeth is usually not necessary for orthodontic treatment. In our office tooth extractions are based on facial features while taking into consideration the long-term impact on your face as you grow.
How Long Will It Take To Complete Treatment?
Treatment time obviously depends on each patient's specific orthodontic problem. In general, treatment times range from 12 to 30 months. The "average" time frame a person is in braces is approximately 22 months.
How Much Will Braces Cost? Are Financing Options Available? How Does My Insurance Work?
It is impossible to give an exact cost for treatment until we have examined you. We will cover the exact cost and financial options during the initial examination. We have many financing options available to accommodate your needs, and we will review these with you. We will also review your insurance policy and help to maximize your benefit and file your claims.
How Often Will I Have Appointments? Can I Schedule All Of My Appointments After School?
Appointments are scheduled according to each patient's needs. Most patients in braces will be seen every five to 10 weeks. If there are specific situations that require more frequent monitoring, we will schedule appointments accordingly. Unfortunately, we cannot schedule all appointments for students during after-school hours. However, because most appointments are scheduled five to 10 weeks apart, most patients will miss minimal school due to their orthodontic treatments. We will, however, make a sincere effort to meet your scheduling needs.
Can I Drop My Child Off For An Appointment?
Yes. We understand your busy schedule, and we are happy to help you make the most of your time. On some occasions, we may request to speak with a parent when they return, so we ask that parents check in with their patient manager before dropping off their child.